Adams Event Center Seating Chart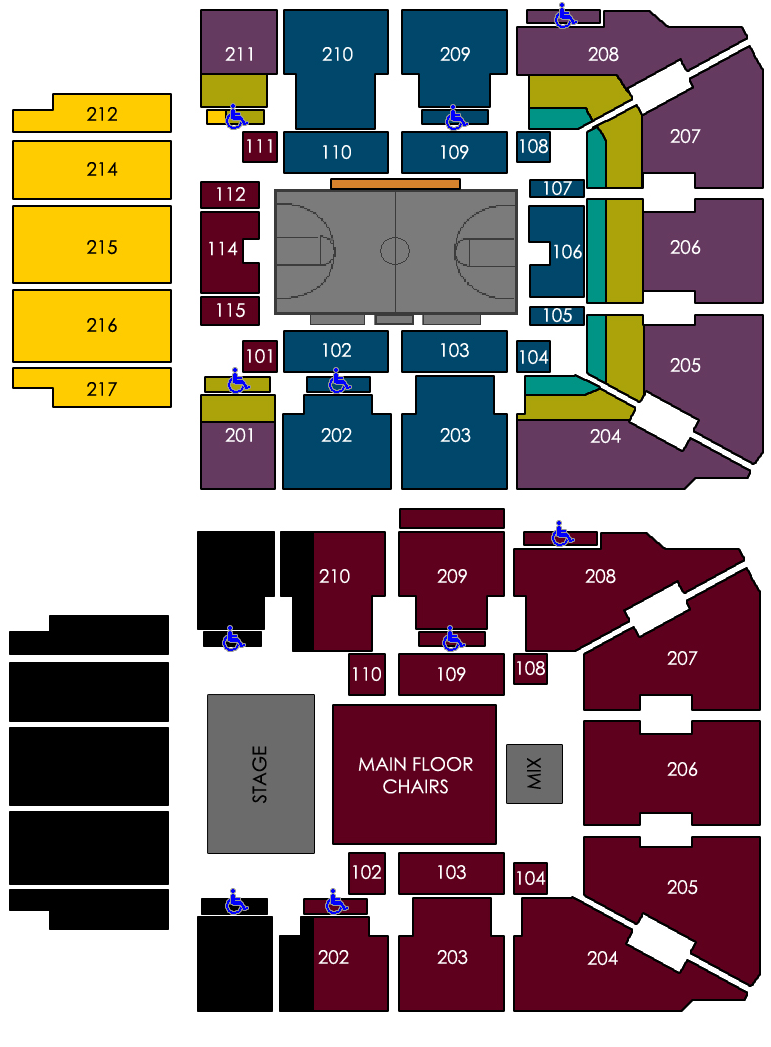 Adams Event Center offers 7,500 seats at the largest arrangement. Certain events may use less space and will have fewer available seats. Standard seating is theatre style seats with flip-down cushions for most events, with bleacher-style seats used in certain shows.
The above image shows the most common arrangements for basketball games (top) and concerts with reserved seating (bottom).
Accessibility seating is available at each show on a first-come, first-served basis.
NOTE: The seating layout may change depending on type of event. Always check the seating chart when choosing your tickets.
Reserve the best seats today by securing your tickets now! Visit the Adams Event Center schedule to see all the upcoming events.
To view the ticket and authenticity policies please check out the ticket information page.