Adams Event Center Information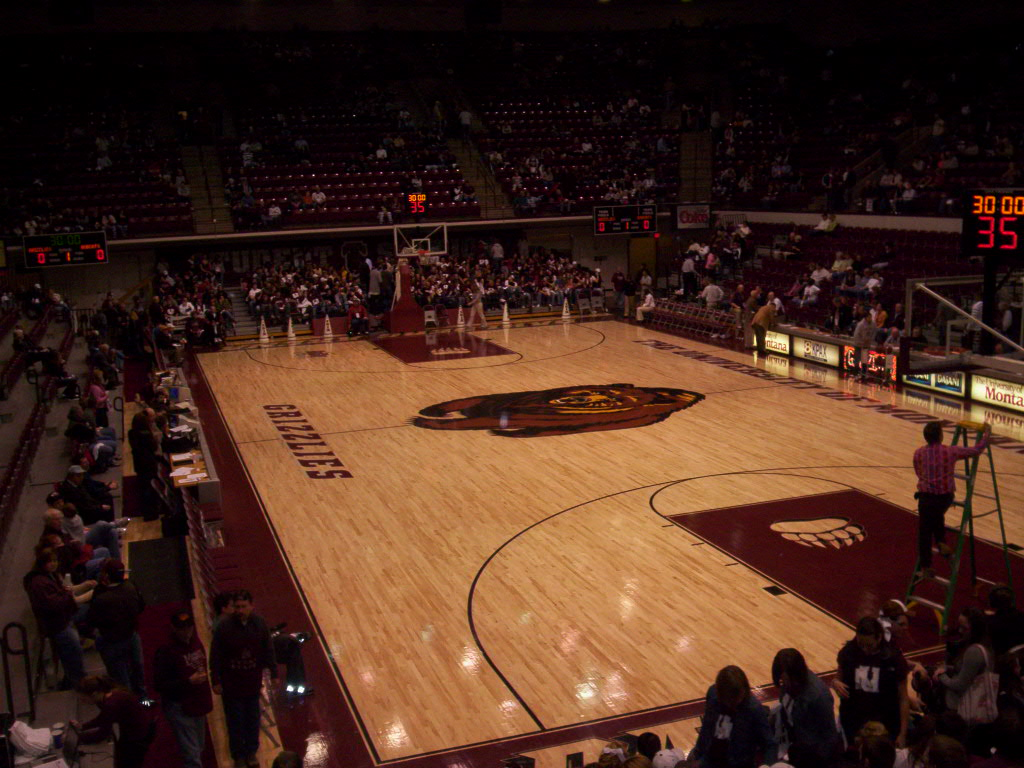 The Adams Event Center, once known as the Dahlberg Arena, is a 7,321-seat arena designed for customizations and ease of use. The arena first opened in 1953 and has become home to the Montana Grizzlies and Lady Griz basketball teams. The arena also played host to the Big Sky Conference men's basketball tournament five times from 1978 – 2012. The arena has also hosted famous concerts including performances by Pearl Jam, Grateful Dead, Rascal Flatts, Macklemore, and more.
When the venue first opened in late 1953, the venue was named for the then newly-retired track coach Harry Adams. This name stuck as the field house grew until the 1980s when it had room to seat over 9,000 and earned the reputation of being one of the toughest arenas for visiting teams In the Big Sky. It was known for its laminated wood arches that were constructed in Portland, Oregon, as well as its high elevation which was 3,200 feet above sea level.
The Dahlberg Arena name comes from Alumnus George P. (Jiggs) Dahlberg who served as Grizzlies head coach from 1937 to 1955 and later retired as athletic director in 1961. He was one of "The Four Norseman of Butte", four brothers who competed in athletics for the university.
Today, the arena stands as one of the biggest draws for the city of Missoula, as an alumnus, students, and fans of great basketball or concertgoers alike can find something to love.
Further information on Adams Event Center at University of Montana:
Ticket Policies:
Read about the ticket policies and authenticity guarantees for tickets purchased via this website.
Adams Event Center Seating Chart:
View the Adams Event Center at University of Montana seating chart and seating options.
Adams Event Center Parking:
Find out more about parking and driving arrangements at the Adams Event Center.